How Does Cherry Work?
Apply to see how much you qualify for and what your payment plan options are. The application process is fast and simple, with immediate results*. Cherry performs a soft credit check, so applying will not harm your credit score.
Find a Practice
Option 1. Apply via Practice's Website or Social Media
Each medical practice has their own application link. You can find the application link on their website or their social media pages!
Option 2. Scan in Store Cherry QR Code to Apply
If you're physically at the location, you can scan the Cherry QR code to access the provider's unique application link.
Option 3. Request Application Link from Practice
Your medical practice can send you an application link via text message. Simply ask them in person or over the phone for the link.
Application Process
Our application process takes only seconds to apply. No hard credit check, no hidden costs or fees.
Get Approved

See your results immediately, including how much you're approved for and what your payment plan options are.*

Checkout in Person

See how affordable your next purchase can be.

Pay Later

We offer flexible payment options to fit any budget. Choose from 3, 6, 12, 18, or 24 month payment plans with some qualifying 0% APR options.
Before applying with Cherry. Please review and check that you have all the eligibility requirements. For some patients, Cherry may require additional information in order to determine approval amounts.
Cherry Patient Portal
Your Cherry Patient Portal is where you can view and manage your approvals and active contracts. You can pay your monthly payment, prepay next month's payment, or adjust your autopay settings. Your payment history and payment methods can also be viewed here. You can log into your Patient Portal at patient.withcherry.com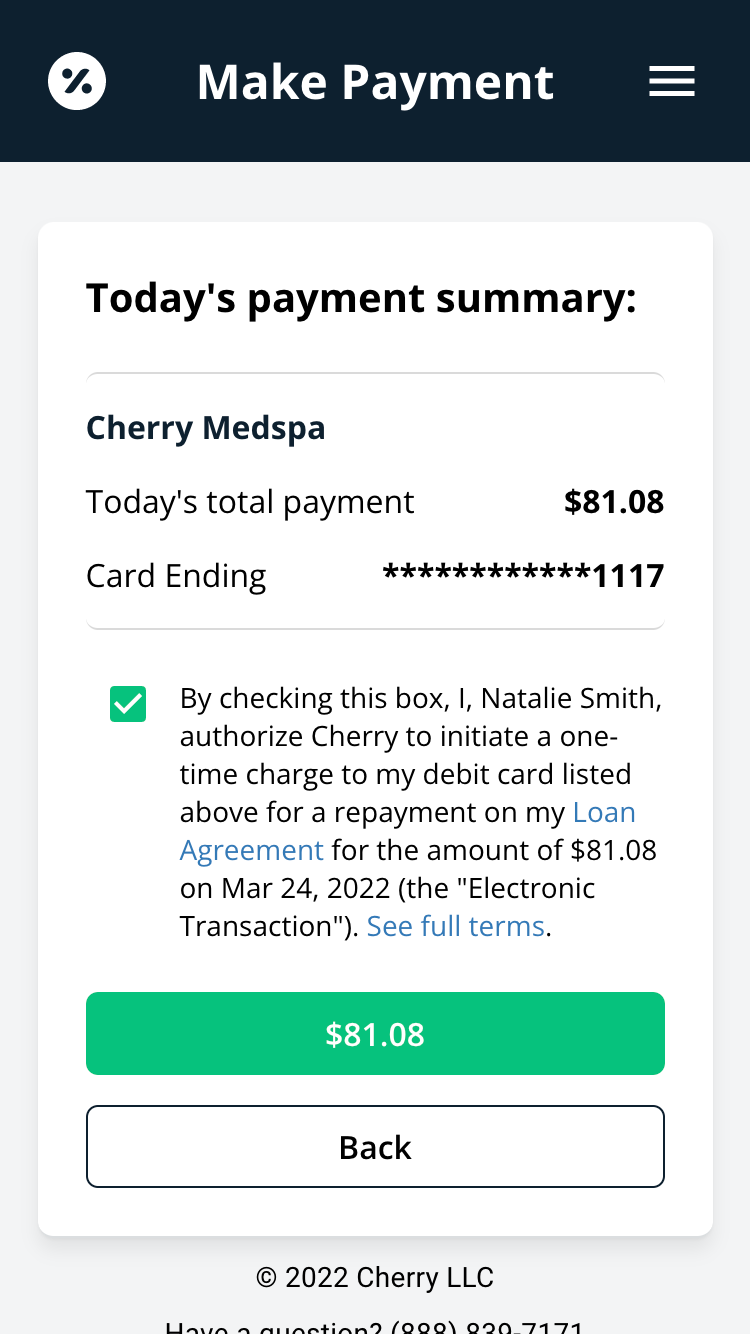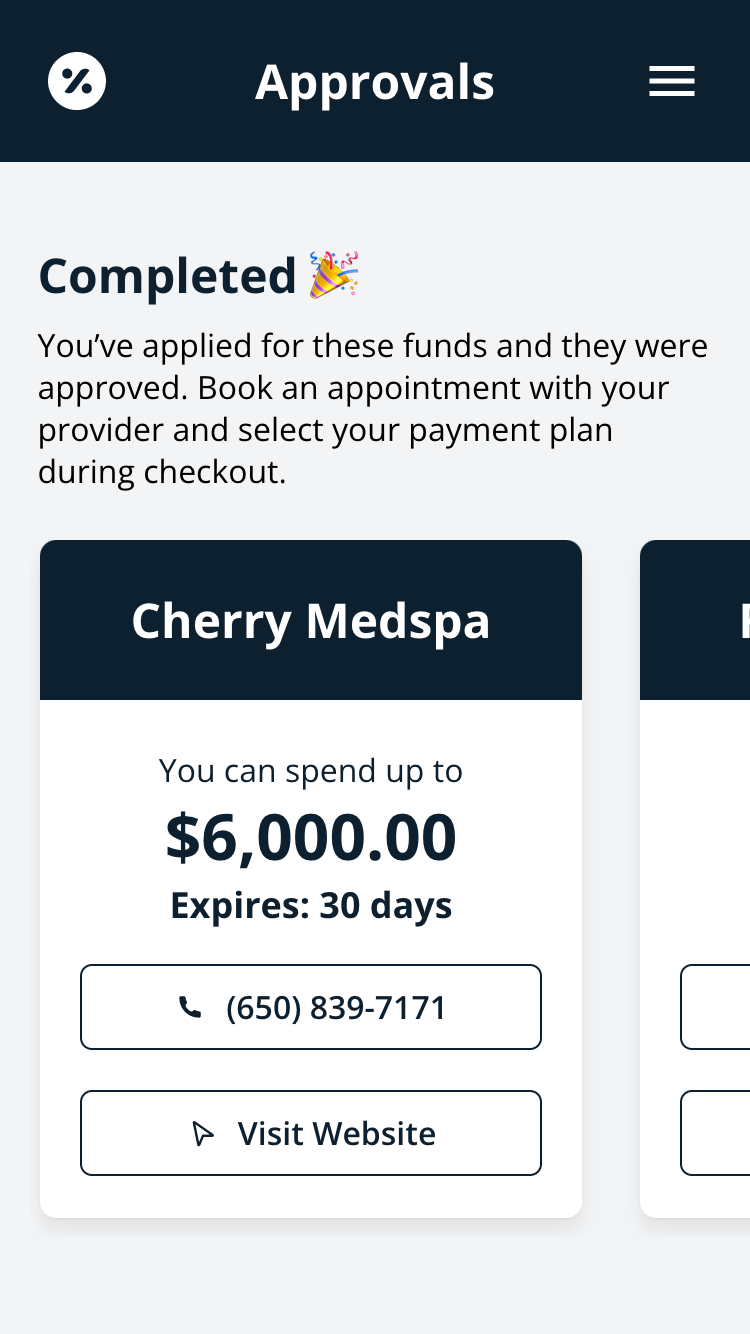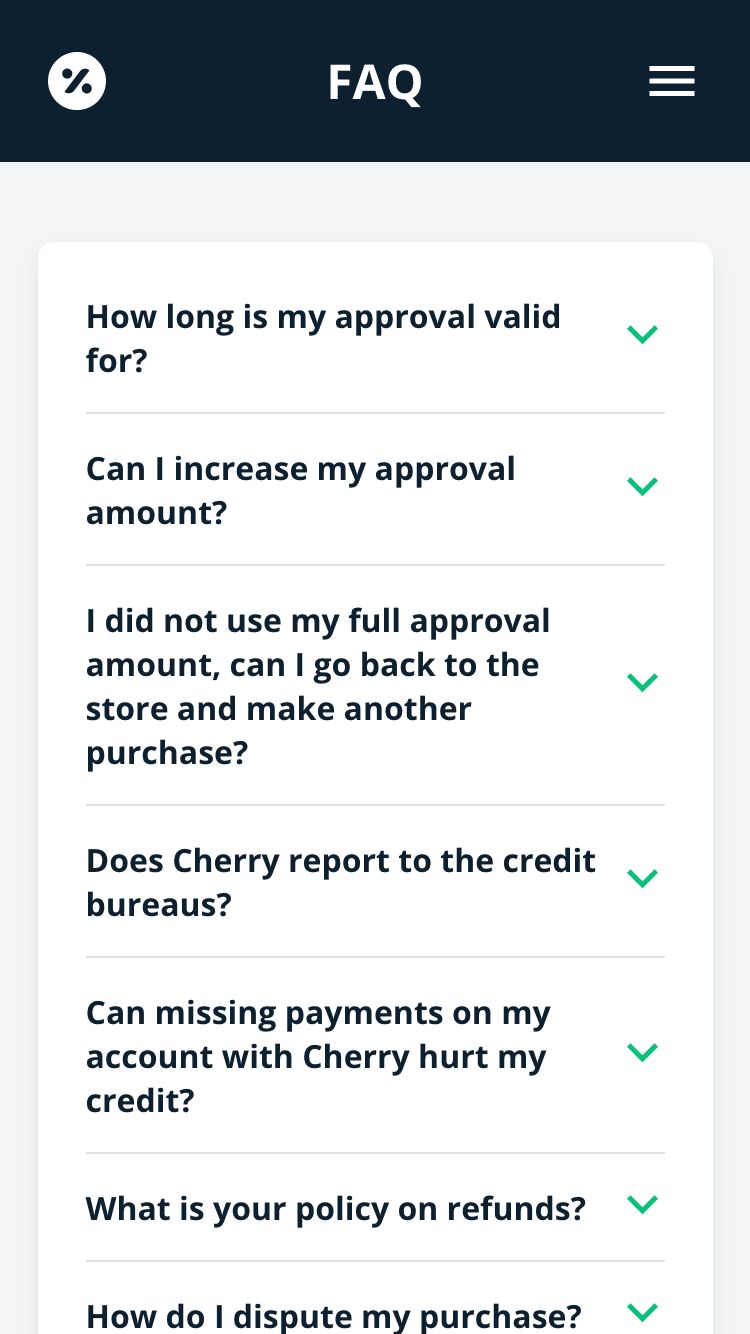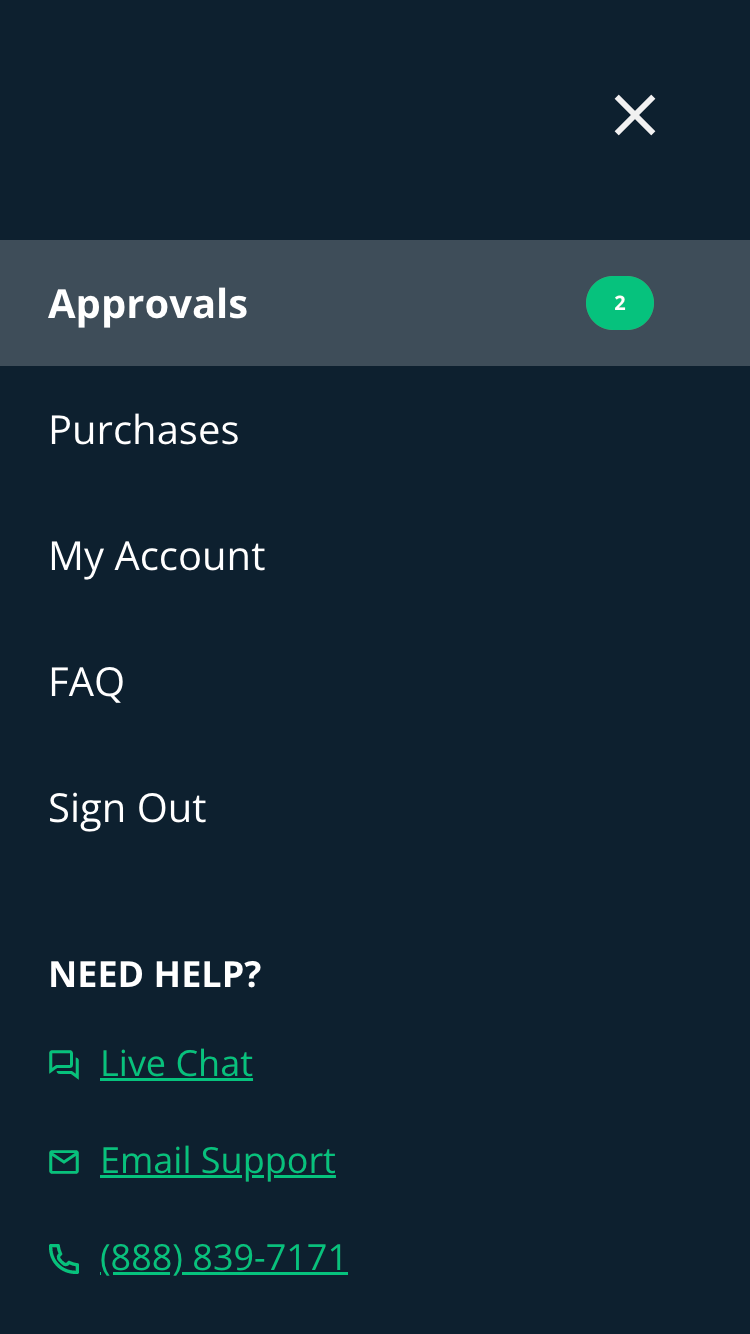 *Cherry may ask for additional information from some borrowers in order to determine approval amounts, which may delay the timing of results.