Buy Now. Pay Monthly.
Split big costs into smaller monthly payments with Cherry. Let your money go further and take better control of your cash flow when you pay in installments with Cherry.
No Hard Credit Checks. No Hidden Costs or Fees
Applying does not impact your credit score! Scan your ID and see how affordable your next purchase can be.
Apply in Seconds
Cherry's completely digital process gets you out the door and enjoying your purchase in no time.
Flexible Payment Options to Fit Any Budget
Choose from 3, 6, 12, 18, or 24 month payment plans with some qualifying 0% APR options.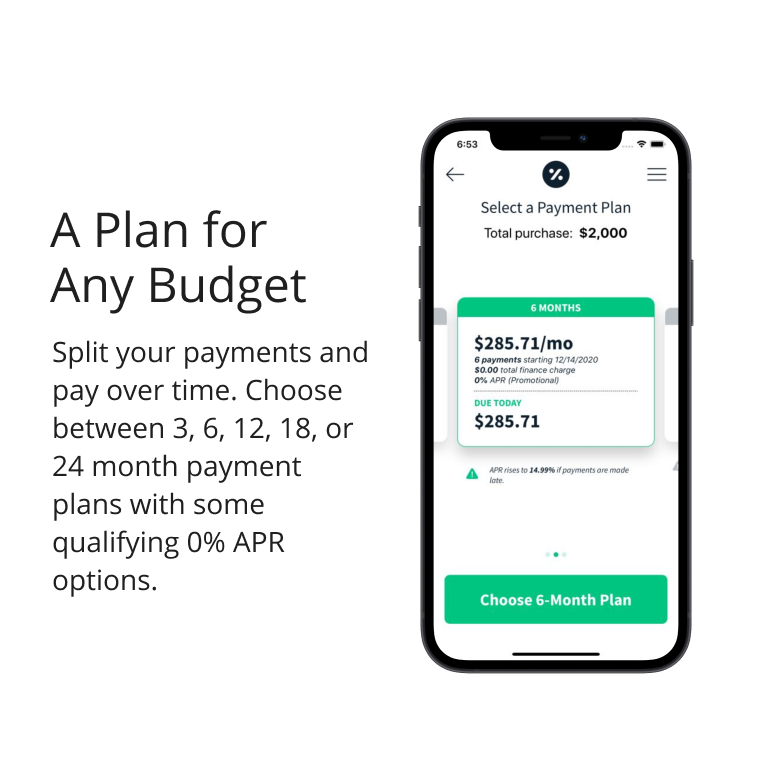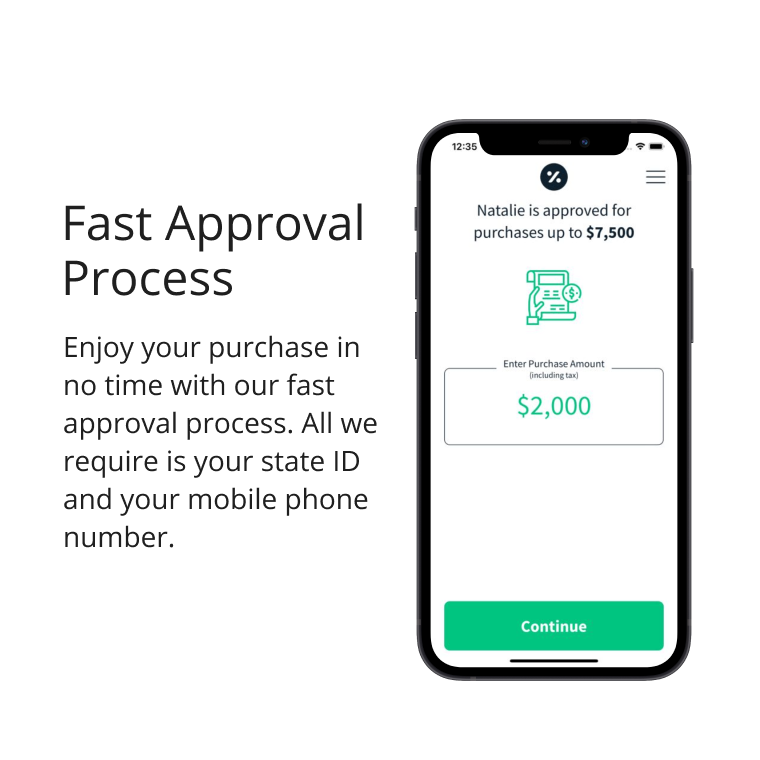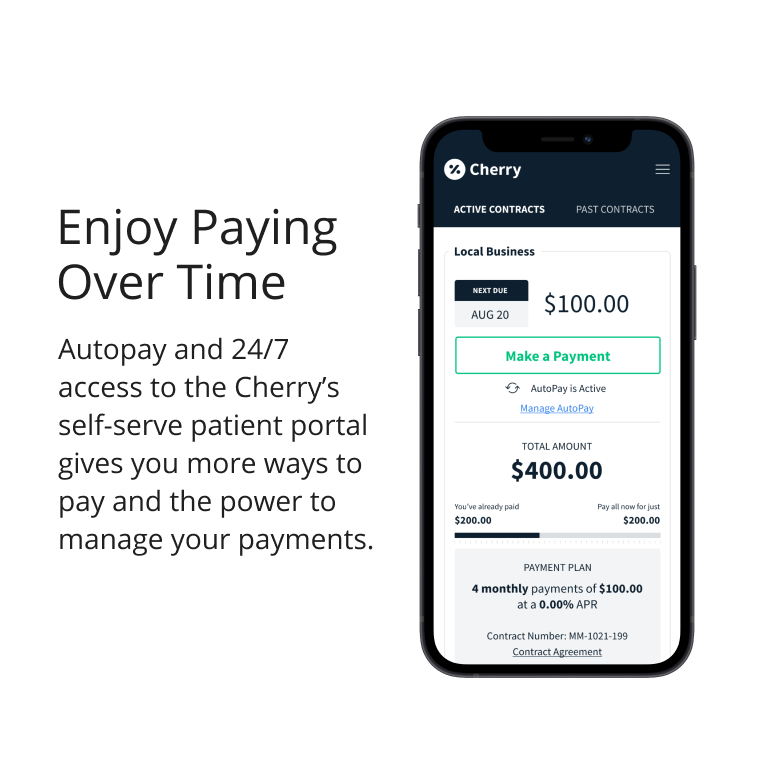 Flexible Payments For Any Budget
*These are examples only. 0% APR and other promotional rates subject to eligibility. Exact terms and APR depend on credit score and other factors. Not every practice that uses Cherry will offer the payment plan terms listed above.
Payment options through Cherry Technologies, Inc. are issued by the following lending partners:
https://withcherry.com/lending-partners
. See
www.withcherry.com/terms
for details. Iowa: Borrowers with credit scores below 660 cannot be approved. APR is capped at 20.99%
Frequently Asked Questions
Do you have questions? Here are some that we often get.
Contact Us
Support Hours
Monday through Friday: 9AM – 9PM EST
Saturday: 9AM – 7PM EST
Sunday: CLOSED
Happy Patients
We are very proud of the service we are able to provide. Here are some reviews from our happy patients.