Free Ways to Set Your Medspa Apart and Increase Revenue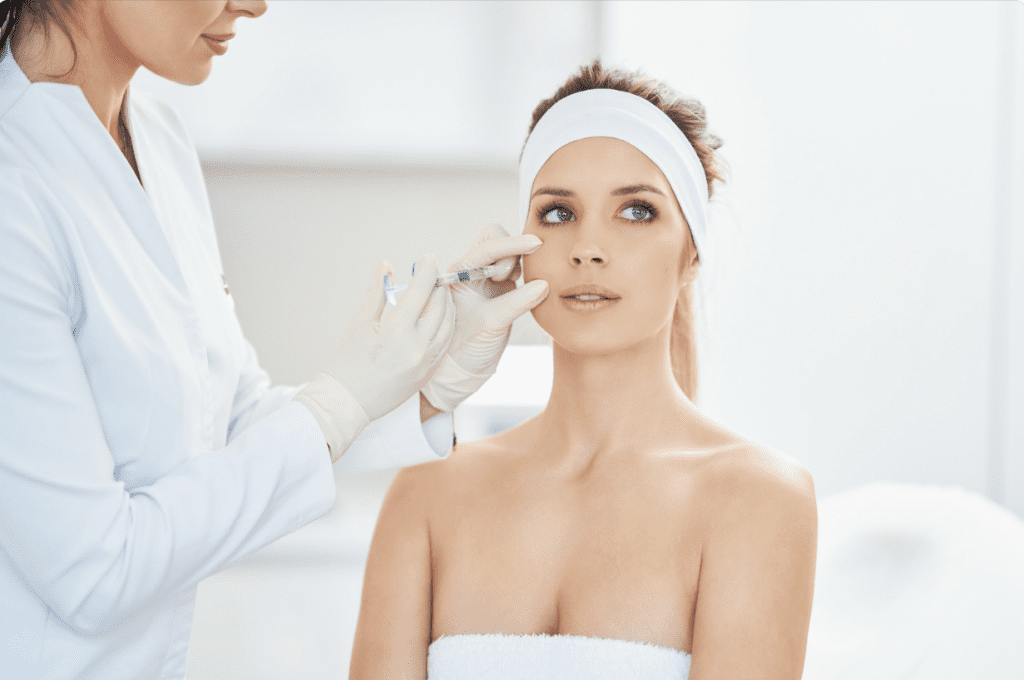 The medical spa industry is growing quickly and getting more competitive. According to an industry report, the global market for medspa is expected to grow at a CAGR of 13.5% from 2020 – 2026; the US accounts for 37.7% of the global market. Besides the types of services and treatments your practice offers, what are some free and easy ways to stand out from the competition?
Virtual Consultation
Hastened by the COVID-19 pandemic, telehealth is becoming more and more common. Consider offering prospective patients a free virtual consultation before they walk into your practice. The consultation does not have to be long – 15 minutes is sufficient – and will give you a chance to assess what treatments are appropriate based on the patient's condition and desired outcome.
A virtual consultation also lets you explain how procedures work and answer any questions on the spot. In addition, because the call is done online, it's more convenient for you and the patient. Without the need to make a physical trip, the patient is more willing to discuss treatment options with you.
During the consultation, try to get approval from the patient before they walk into your practice. This will save you both time. If the patient is still considering their options, send them a follow up email after the consultation, with details and preferably before/after images of the procedures you discussed. And of course, include a link for them to book an appointment once they've decided.
How do you set up a virtual consultation? You can use any video conferencing service. Common ones that are free include Zoom and Google Hangouts.
Payment Plan
Have you ever had situations where the patient sees the treatment cost, says they need to discuss with their spouse, and never gets back to you? Or they push back the treatment date or choose a cheaper option that doesn't quite address their need due to finances?
In addition to the usual payment options of cash, credit and debit, it's to your advantage to offer a payment plan. This enables the patient to break a large upfront cost into smaller, more manageable monthly payments. Which looks more attractive: a treatment that costs $2,400 today or $100 per month (for 24 months)?
A payment plan helps remove cost as a barrier to treatment. Also, it's not only for individuals with financial constraints. Payment plans provide budget flexibility by letting your dollar go further. Patients with excellent credit scores often qualify for 0% APR plans, so why not pay over time and put your money to use elsewhere if you don't have to pay interest?
Cherry Payment Plans is used by thousands of medspas across the country. Signing up is free, you get paid upfront for treatments (Cherry takes on the risk of patient repayment), and merchant costs are 20 – 50% lower than other providers of patient financing. Even better, the patient application is quick and easy, so your patient can apply on the spot and see how much funding they're pre-approved for. Cherry's team is with you every step of the way and will offer suggestions on how to increase your revenue, so consider signing up for a free demo.
Once you're able to offer payment plans, let your patients know before their appointment! In Cherry's case, you can send your patients a pre-approval link during or after their consultation, so that they know how much funding is available to them and make more informed decisions. A patient who is pre-approved for $5,000 may end up getting more services with you if they know they have more buying power than they originally thought.
Email and Text Reminders
This sounds like a no-brainer, but sending an appointment reminder goes a long way. Try to send both an email and text message to increase the chances of the patient receiving it. In your reminder, specify the appointment time and office location. Also remind patients to complete their approval before they arrive to save time.
Message patients for special occasions and birthdays. It'll help you build a better relationship with your patients if you remembered their birthday and sent them a special offer for their special day.
Refreshments and Gifts
The little details make a difference! Create a comfortable office environment by providing refreshments in your waiting area, which doesn't cost much. As a patient, would you rather wait somewhere with free beverages or without free beverages? Freebies also signal to patients that you are invested in their comfort.
Similarly, consider giving a little gift after the treatment. The gift doesn't need to be anything expensive – more of a token of appreciation – like how a lot of dentists hand out free toothbrushes after a teeth cleaning. Preferably give something with your brand on it so that patients remember you.