How to Hire and Retain Employees for Medical Spas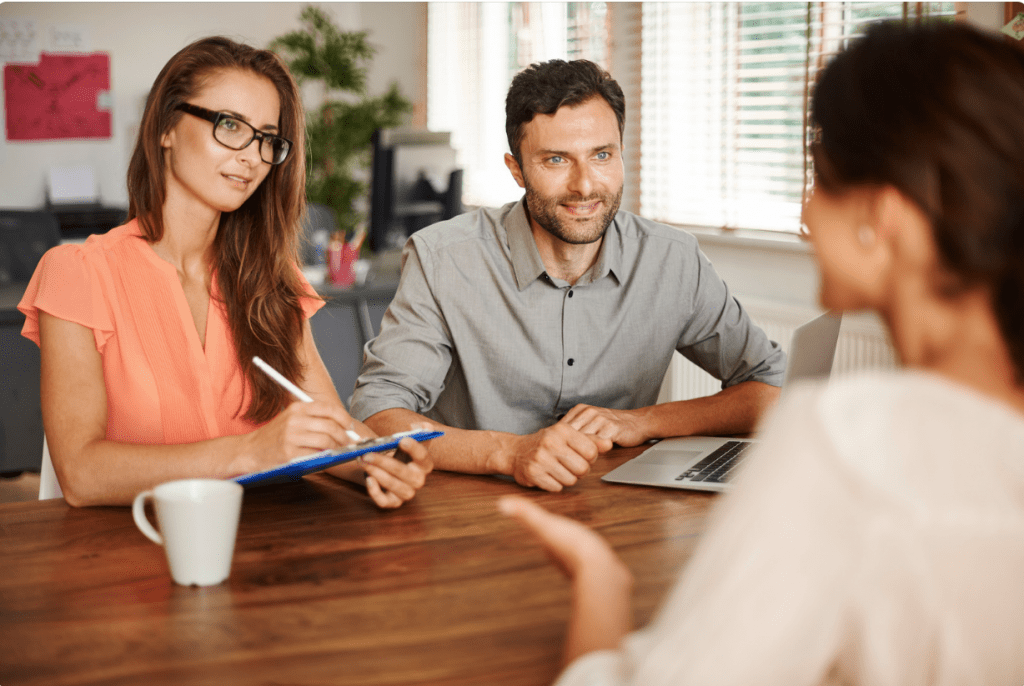 Medical spas across the United States are facing the same challenge – businesses are stretched thin. Finding reliable and talented team members who can help your med spa succeed is crucial and quite the challenge.
Based on an industry report, 70% of medical spa clients are repeat customers. Loyal customers enjoy a trusting relationship with their aesthetician or doctor, which keeps them coming back for multiple appointments. However, finding and training a qualified, reliable staff is no easy task. (1)
Your employees might have everything they need, but turnover rates are still very high in the med spa industry. That's why it's important to find the right strategies to boost employee retention and create a great work environment. Here are recommendations on how to find new hires and retain them.
How to Hire the Right Medical Spa Staff?
Spas can be hectic. When every appointment is fully booked, it will be the worst time for your business to be struggling with employee retention. If you want to keep your returning clients in addition to acquiring new ones, you can't hire the wrong person. Every employee on your team will reflect your brand's image and experience.
Whether you are looking for a licensed physician, massage therapist, manager, aesthetician, registered nurse, or physician's assistant, you need to have the right hiring strategy at hand. The tips below can help facilitate the management and recruitment process.
1. Set Up a Recruitment Plan
Do some research on the probable hires in your local area or state, including any legal requirements. Collaborate with an attorney who specializes in your niche. Consult with your attorney about your expectations and the treatments you plan to offer. For instance, can a nurse practitioner in New York perform Kybella treatment?
You can also:
Use social media as a recruiting tool
Suggest an employee referral program
Post on job platforms, such as LinkedIn or Indeed
Consider re-hiring a past candidate
Based on recent statistics, 78% of recruiters hired a person through a social media platform, while 94% of recruiters are already using or planning to use social media to accelerate their hiring process. It's also easy to post on social media, so why not include it as part of your recruiting effort? (2)
Tip: Approach the hiring process to fill needs, not desks. You need an expert with a unique skill set, not just to fill the medical office with more staff.
2. Define Your Requirements
When submitting a job description for the job title, be sure that the information provided is 100% consistent with the work environment. Be specific about the type of expert you need, as well as what the qualifications and responsibilities are. A physician assistant (PA), nurse practitioner (NP), and registered nurse (RN) have completely different scopes of practice.
Education and experience will greatly benefit your business. You should consider their credentials. For example, do they have the certifications you require? Are you interested in hiring mid-levels? Many managers go for a candidate with less experience to get a cheaper hire, but fail to give them the training or time to succeed.
To find the right candidate, it's best to define and outline the technical requirements for your business. Talk about the work ethic and spa experience. In addition, consider personality and soft skills that help the candidate get along with other staff and clients.
Here are a couple of traits to search for in potential hires for spa jobs:
Cosmetologist – industry knowledge, good communication and listening skills, creativity, and a "can-do" attitude.
Physician assistant – empathy, compassion, problem-solving, approachability, ability to work under pressure, etc.
Physician – being forthright, respectful, empathetic, thorough, good communication and listening skills, organized, etc.
Unlicensed personnel – adaptability, active listening, organization, soft skills, ability to multi-task and manage busy schedules, communication, etc.
If you need someone to work at the front desk, then having communication, management, planning, and problem-solving skills will play a key role. Service provider type roles will also need to be able to multitask, have strong people skills, and be a team player. Client-facing roles for medical aesthetics and dermatology will also require some sales experience if they are expected to sell retail products.
3. Ask the Right Interview Questions
Both employers and employees need to have realistic and achievable expectations when working in a medical spa. With practical interview questions, you can minimize the employee turnover rate. It's a good idea to use open-ended questions and let the candidate express themselves.
Ask follow up questions to their responses to help you better gauge their experience (did they actually do what they claimed to do?) and vet how they would perform in different scenarios (if X happened instead, how would you have reacted?). Here are a couple of sample questions you can use to assess a potential new hire.
How do you handle stress and pressure at a medical spa? Ask the candidate to provide an example of how they've dealt with a stressful situation. Inquiry for details to determine if it was something the candidate directly experienced. You can also give a hypothetical scenario and ask the candidate how they would manage and resolve the problem.
If you're feeling burned out or overwhelmed, how would you behave at work? An experienced candidate will try to stay composed and professional, and find ways to re-energize or de-stress. Again, ask for real examples. Everyone has had a down day, so understand how they've dealt with it and get a sense for whether it impacted the work environment.
What do you know about our competition? Someone who is well-versed in the med spa industry can come prepared with research on your competition. Most have probably worked for other med spas nearby, which can give you a key competitive advantage.
Why are you leaving your current job? If a potential candidate has a history of getting hired and then leaving a job, odds are, they will quit yours. Look for someone who can stay employed at a single location for an extended time, especially if you are seeking a full-time worker. (3)
Tip: Common reasons that cause a full-time med spa employee to quit are: lower than desired wages, feeling disrespected or distrusted, high demand, stress, and overwork. (4)
4. Offer a Formal Training Program
For new employees, make sure to have a comprehensive handbook of the procedures and policies you want the staff to abide by. Set clear expectations for each employee's role. Organize the handbook into easy-to-read sections.
List details for:
Working hours
Payroll schedule
No show/late policies
Holiday schedules
Personal time
Paid time off
The scheduling, obligations, and responsibilities are based on the type of employment. For example, they will vary whether the employee is part-time or full-time.
When training new medspa employees, also offer them strategies to improve the client experience. (5). Train each team member on how to boost revenue and increase service. They should know how to sell relevant products and services, as well as effective ways to encourage clients for future appointments.
Tip: It's easier to sell popular treatments. The highest revenue-generating med spa services are dermal fillers, Botox, body sculpting, laser hair removal, and dermabrasion facials. Facial and skin care treatments offered the biggest revenue share, at 54.9% in 2020. (6)
5. Provide a Trial Period
Whenever you are hiring someone new, make sure you have a good assessment of their culture fit, experience, skills, and competence. A trial period gives them a taste of what working at your medspa is like, and you get a chance to see how they act on the job. Other mutual benefits of offering a trial period:
It gives the employee and the employer an opportunity to verify job fit.
The candidate can have an easier time making a commitment.
The candidate gains valuable job experience.
The candidate will get to know the business firsthand, including learning about their colleagues, on-the-job demand, and the general working environment, which will help them decide whether this is the place for them.
The employer can assesses whether the candidate can maintain great service in various real-life interactions.
During the trial period, employers should give candidates regular feedback to help them improve and succeed. Make sure that you are paying the candidate and treat this as if they are already hired. A trial period is especially useful for hiring college graduates or candidates with minimal job experience.
6. Focus on Your Employees' Well-Being
Research shows that work-related stress has many psychological and physical consequences. Working at a medical spa can be hectic, stressful, and draining. An esthetician or any health care expert will have to keep up with safety protocols and a busy schedule. (7)
If you work your service providers to exhaustion, the quality of your med spa services will decline. Your staff will also feel undervalued and overwhelmed, and therefore more likely to quit. This is where proper spa management comes into play:
Avoid burnout. Instead of cramming all the appointments into one day, try to spread them out. This gives your staff time to rest and prepare for each appointment. Keep the communication with your staff open, hear their feedback and concerns, and create a comfortable working environment.
Be supportive. Have a performance management system to understand how your team is performing. Who is meeting goal? Who isn't and why? Who needs more training or other assistance? What can you do to motivate them?
Reward performance. Recognize employees for a job well-done and provide incentives for them to strive for excellence. This can be through monetary rewards (bonus, pay increase, gift card), prizes, or even just praise. When people feel recognized, they're more motivated and will stick around longer.
Empower employees. Be receptive to feedback and opinions from everyone on your team. Where appropriate, include them in decision-making so that they have a sense of ownership. Help them understand how they, individually, contribute to and share in the success of your business. Offer opportunities for training and advancement.
Competitive compensation. Med spas with highest staff turn over typically don't pay well and don't have incentive structures in place. In contrast, practices with a competitive, thought-out incentive structure tend to maintain their staff, as well as see an increase in overall revenue. Think about what actions you want your staff to be taking, create goals, and tie compensation to those goals. For example, if you want your staff to be promoting certain treatments or selling a specific quantity of products, provide additional pay when they hit their targets (perhaps make it commission based where they receive a percent of sale or a bonus amount for hitting milestones).
Conclusion
Don't expect to find a solid candidate overnight. Building a reliable team takes some trial and error. Keeping great employees also requires money and effort, so make sure to invest in your office culture and your staff.
References
https://www.americanmedspa.org/blogpost/1633466/310759/Keys-to-Keeping-Medical-Records-in-a-Medical-Spa
https://recruitee.com/articles/social-recruiting
https://www.globalguideline.com/interview_questions/Questions.php?sc=Med_Spa&id=65001
https://www.americanspa.com/sponsored/reduce-spa-employee-turnover-seven-proven-strategies
https://www.mindbodyonline.com/business/education/template/staffing-template-your-spa
https://www.globalpaymentsintegrated.com/en-us/blog/2019/11/20/medspa-payment-statistics-infographic