What to do when you have out-of-pocket healthcare expense?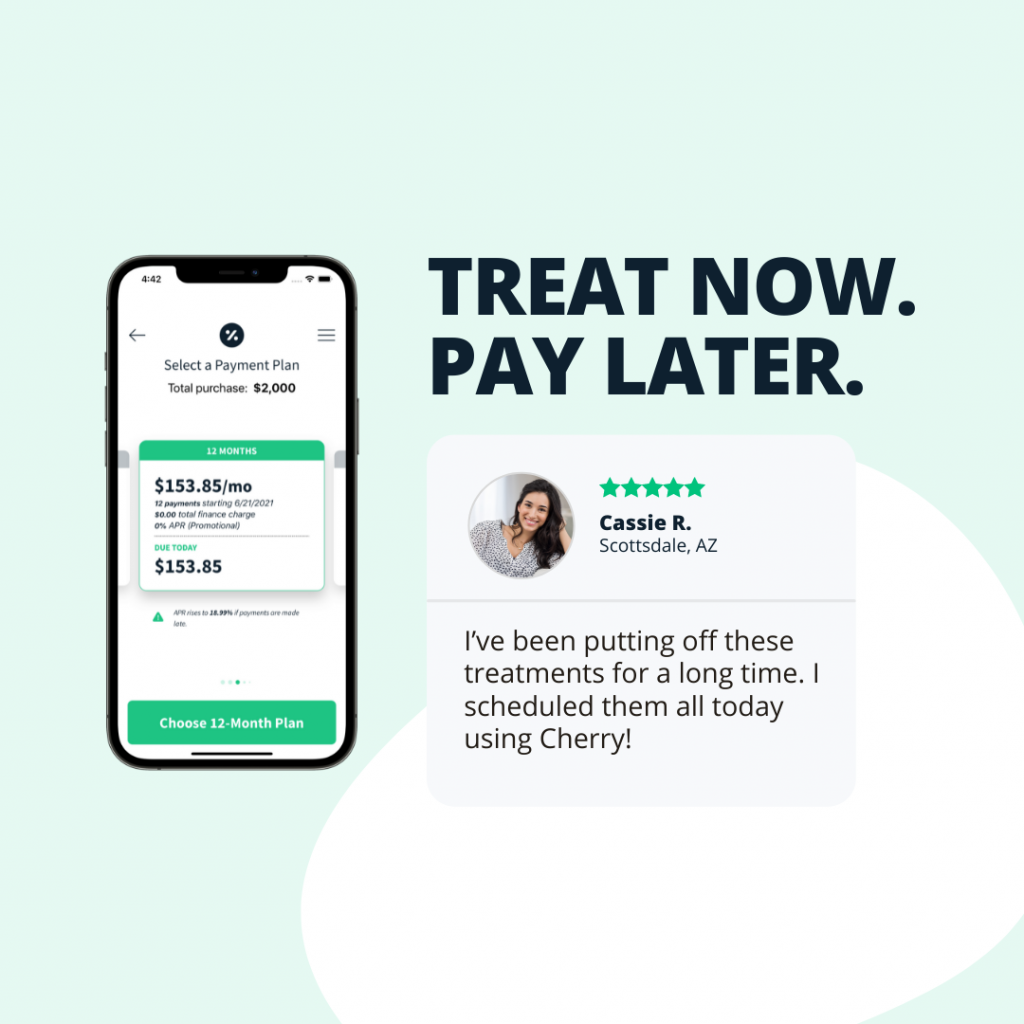 What can patients do about high out-of-pocket healthcare expenses or treatments not covered by insurance? Ask about Cherry Payment Plans.
Have you ever been to the dentist and found out your health insurance only covers a portion of the cost? Or been to a med spa and discovered elective treatments are typically not covered by insurance?
As the patient, you're left with paying the remaining bill by cash or credit card. However, what happens if the cost is substantial?
Fortunately, payment plans like Cherry can help you finance your healthcare. With Cherry, patients can split large purchases into smaller, more manageable monthly payments. Would you rather pay $1,200 all at once or $100 per month for 12 months?
Even if you have no problems paying upfront, using the right payment plan can give you budget flexibility. Cherry, for example, offers qualifying 0% APR options, allowing patients to put their money to use elsewhere for free.
Explore your payment options and ask your provider about Cherry. Other reasons savvy patients across the country choose Cherry:
✅ Credit Friendly
Applying for financing with Cherry has zero impact on your credit score. No hard credit check.
✅ 0% APR
Qualifying patients enjoy no-interest options.
✅ Budget Flexibility
3 – 60 month payment options extend your dollar further.
✅ Apply in Seconds
Instantly see how much you're pre-approved, with Cherry's quick and easy application.
★★★★★
"I've been putting off these treatments for a long time. I scheduled them all today using Cherry!"– Cassie R.
★★★★★
"Everything was easy and perfect! Application process was easy, super easy."– Terrell T.
★★★★★
"I used this on Monday and it was great. Low down payment and low monthly. You all should try it."– @chapinmexgirl